Web Design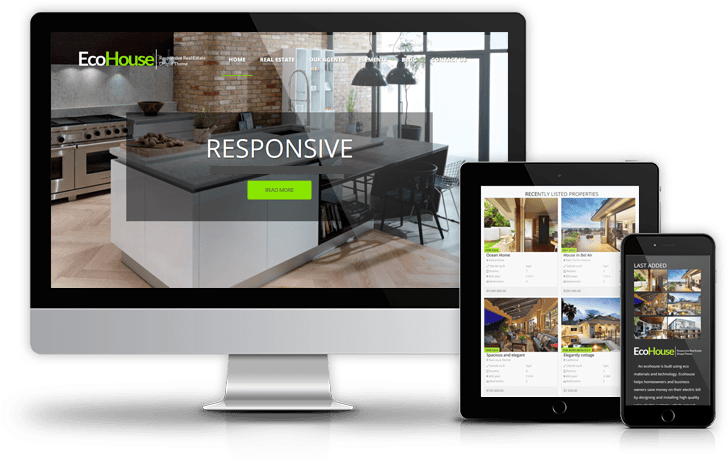 Responsive Web Design
Our web development team designs and produces visually stimulating, fast and effective websites focussed on customer centricity.  Customer centric design is focussed on putting the visitor first, making it easy to make an enquiry and keeping the client engaged on your website so that they feel comfortable enough to do business with you.
Our websites are designed out-of-the-box to be search friendly and work on all screen sizes.  Whether your visitors are using a mobile device, smartphone, tablet, laptop or computer, your website will display superbly.
Latest Technologies
We work with all types of website from HTML and PHP to very well known content management systems such as WordPress.  Our team has a strong background in web design and programming and is able to tailor solutions for any requirement.
Support and Service
Our team is always on standby to ensure your site looks and works perfectly.  Feel free to choose from our range of web design and ecommerce packages, or chat to us and we'll work out a custom plan for you.
WEB DESIGN PACKAGES